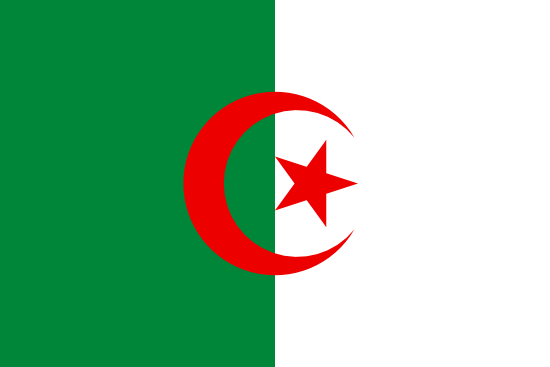 Buying a SIM card for Algeria in 2024
Traveling to Algeria necessitates a reliable means of communication, whether for staying in touch with local contacts, managing business affairs, or simply keeping up with loved ones. Securing a SIM card upon arrival can offer visitors cost-effective and convenient mobile service during their stay. To assist travelers, here's a comprehensive listicle highlighting essential considerations when purchasing a SIM card in Algeria:
Understanding Local Providers
Algeria's telecommunication market is served by a few key providers, each with its own strengths and offerings:

Mobilis: Known for wide coverage and variety of packages.
Djezzy: Offers competitive prices and good urban network.
Ooredoo Algeria: Recognized for high-speed data services in major cities.

Where to Purchase Your SIM Card

Airport Kiosks: Upon arrival, travelers can find SIM card booths at major airports such as Houari Boumediene Airport (Algiers).
Official Retail Stores: For more personalized service options and potential promotions, visiting the provider's retail store is advisable.
Authorized Dealers: Local shops and small vendors also offer SIM cards and can be found in urban and suburban areas.

Required Documentation
Foreigners are typically required to provide documentation when purchasing a SIM card:

Passport or national ID
Local address (hotel or residence)
Some might require a passport photo, but this is increasingly rare.

Prepaid vs Postpaid Plans
For most travelers, prepaid SIM cards will be more practical:

Prepaid SIMs can be topped up as needed.
No contract or long-term commitment is required.

Understanding Costs and Top-Up Options
Costs vary depending on the provider and desired data amount. However, expect the following:

A small initial fee for the SIM card itself.
Various top-up options are available, ranging from daily to monthly packages.
Top-ups can be purchased at almost any convenience store, supermarket, and sometimes online.

Data Packages and Validity
Data packages come with a variety of options, from limited data for budget-conscious travelers to unlimited plans for heavy users. Be aware of the validity period of your selected package to avoid unexpected service interruptions.
Checking Coverage and Signal Strength
It's crucial to check the network coverage in the areas you plan to visit. Rural areas may have weaker signals compared to cities:ProviderUrban CoverageRural CoverageMobilisExcellentGoodDjezzyGoodModerateOoredooGoodModerate
Language and Customer Service
While some customer service may be available in English, it is mostly conducted in Arabic or French. Learning a few key phrases can greatly assist in the purchasing process.
International and Local Calling Rates
If planning to make calls, both local and international, inquire about the rates, as they can substantially differ:

Local rates are generally affordable.
International calling could be expensive; consider using internet-based services (like WhatsApp or Skype) for international communication.

Roaming Options
Assess if your current mobile service provider offers roaming services in Algeria at competitive rates. Although roaming often comes at a higher cost, it may be suitable for short trips or for those requiring uninterrupted service from their home country's network.
Ooredoo Data Packages
| Data | Time | Price |
| --- | --- | --- |
| 1400 MB | 24 hours | 100 DA |
| 3 GB | 48 hours | 200 DA |
| 5 GB | 72 hours | 300 DA |
| 20 GB | 30 days | 1000 DA |
| 45 GB | 30 days | 2000 DA |
| 60 GB | 30 days | 3000 DA |
References:
https://www.traveltomtom.net/destinations/africa/algeria/sim-card-algeria
https://tiketi.com/internet-mobile-algerie-telecom-data-plans-bundle/