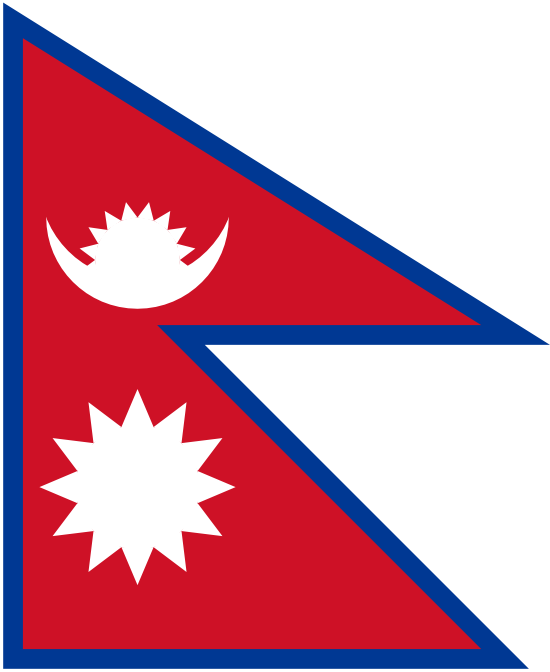 HISTORY OF NEPAL
Nepal, country of Asia, lying along the southern slopes of the Himalayan mountain ranges. It is a landlocked country located between India to the east, south, and west and the Tibet Autonomous Region of China to the north. Its territory extends roughly 500 miles (800 kilometers) from east to west and 90 to 150 miles from north to south. The capital is Kathmandu.
INTERNET SERVICE PROVIDERS
There are said to be the three most desired and consumer-orientated telecom companies that offer the best packages and provide easy access and loyal services. Those three internet services providers are as following:
Nepal Telecom (NTC)
Ncell
Smart cell (by smart telecom)
NEPAL TELECOM (NTC) DATA PACKAGES
One of the most popular internet service providers is Nepal Telecom which provides low-cost effective data packages. The package ranges from providing data from 55MB to 4.5GB. The composition of their packages available for the public are as follows:
Unlimited data is available for one hour at Rs 20 with activation FDPACK.
55MB internet data can opt for 24 hours at just Rs 9 with the activation of DATA55MB.
28MB data is accessible for one day at Rs12 only with the activation code of DATA28MB.
Rs 25 will fetch your 100MB data package for one day with the activation code of ECO100MB.
Rs 45 would give you 1GB data for one full day and can be activated by code 1D1G.
Rs 30 would allow you to have 90MB for three days and the activation code is DATA90MB.
190MB data for seven days at Rs 60 can be activated DATA190MB
500MB will be given at Rs 100 with activation code ECO500MB valid for seven days only.
7GB costs about Rs 250 valid for seven days can be activated with code 7D7G
5GB is for Rs 140 for 28 days with activation code DATA1500MB
5GB is for Rs 500 for 28 days with activation code DATA4500MB
25GB is available for Rs850 valid till 28 days with activation 28D28G
12GB for 42 days is of Rs 990 with activation code DATA12GB
NCELL DATA PACKAGES
There are five types of data packages offered by Ncell which further include numerous offers and benefits. This is customized for the overall needs of the consumers which are listed below:
Gajjabko data packs
Sahi data packs
Daami data packs
Ramro data packs
'unlimited' data packs
Some of the subsidiaries offered in these packs are as follows which ranges from 750MB to 10GB:
3GB 4G data is available at a cost of Rs 343.49 for 30 days.
10GB for 30 days at a cost of Rs. 3829.42 with unlimited usage.
750MB with 60 minutes of free streaming on youtube per day
INTERNET USERS IN NEPAL:
According to NKP, Nepal added 2.25 million internet users in the last year. The reference is from the regulator NTA's MIS which says 20 million Nepalese currently connect to the internet. This figure is nearly 70 percent of the total population as per MIS of 2019. This number is expected to increase in the near future due to the advent of new technologies.
Nepal Telecom (NTC) Data Packages
| Data | Time | Price | Activation |
| --- | --- | --- | --- |
| unlimited | 1 hour | Rs. 20 | FDPACK |
| 55 MB | 24 hours | Rs. 9 | DATA55MB |
| 28 MB | 1 day | Rs. 12 | DATA28MB |
| 100 MB | 1 day | Rs. 25 | ECO100MB |
| 1 GB | 1 day | Rs. 45 | 1D1G |
| 90 MB | 3 days | Rs. 30 | DATA90MB |
| 190 MB | 7 days | Rs. 60 | DATA190MB |
| 500 MB | 7 days | RS. 100 | ECO500MB |
| 7 GB | 7 days | Rs. 250 | 7D7G |
| 1.5 GB | 28 days | Rs. 140 | DATA1500MB |
| 4.5 GB | 28 days | Rs. 500 | DATA4500MB |
| 28 GB | 28 days | Rs. 850 | 28D28G |
| 12 GB | 42 days | Rs. 990 | DATA12GB |
Ncell Data Packages
Gajjabko Data Packs:
Data
Time
Price
75 MB
1 day
Rs. 19.15
200 MB
3 days
Rs. 44.69
500 MB
7 days
Rs. 95.77
3 GB
30 days
Rs. 453.30
Sahi Data Packs:
Data
YouTube
Time
Price
750 MB
60 mins

streaming

per day

1 day
Rs. 49.80
2 GB
3 days
Rs. 126.41
4 GB
7 days
Rs. 254.10
16 GB
30 days
Rs. 1020.24
Daami Data Packs:
Data
Time
Price
220 MB
1 day
Rs. 24.26
500 MB
3 days
Rs. 62.57
1 GB
7 days
Rs. 113.64
5 GB
30 days
Rs. 573.33
Ramro Data Packs:
Data
4G Data
Time
Price
35 MB
35 MB
1 day
Rs. 11.49
120 MB
120 MB
3 days
Rs. 37.03
300 MB
300 MB
7 days
Rs. 88.11
1.3 GB
1.3 GB
30 days
Rs. 343.49
'Unlimited' Internet Packs (Overuse @ 32 kbps)
Data
Time
Price
1 GB
30 days
Rs. 892.55
5 GB
30 days
Rs. 2552.52
10 GB
30 days
Rs. 3829.42
Smart Cell (by Smart Telecom) Data Packages
| Data | Validity | Price | Activation |
| --- | --- | --- | --- |
| 200 MB | 1 day | Rs. 11.49 | *141*3*1*6# |
| 1 GB | 1 day | Rs. 37.03 | *141*3*1*1# |
| 2 GB | 7 days | Rs. 88.11 | *141*3*1*2# |
| 2 GB | 15 days | Rs. 113.64 | *141*3*1*3# |
| 4 GB | 30 days | Rs. 254.10 | *141*3*1*4# |
| 10 GB | 30 days | Rs. 407.33 | *141*3*1*5# |