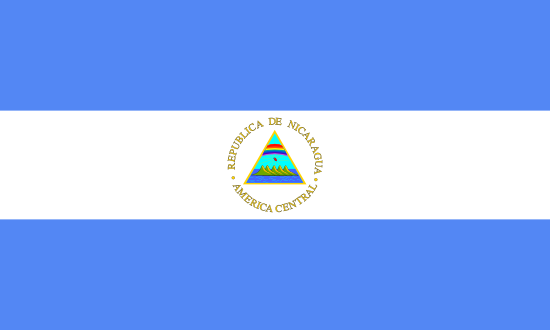 History of Nicaragua
Nicaragua is one of the largest central American republics. With its unmatched natural beauty and cultural diversity spread across the country, it is indeed a place to be at least once in your lifetime.
There are three main companies providing internet services in Nicaragua namely
1.Claro Data Packages
100MB data is available at a price of C$20
The customers get 150MB data @C$30
The company offers 300MB data at a price of C$50
Spending C$80 gets the customer privilege to use 500MB data
750 MB data can be bought at C$110
1GB data can be purchased at C$130
The customer is entitled to utilize 1.5GB data at a price of C$230
2.Movistar Data Packages
Get 75MB data and 100MB data at a price of C$15 & C$ 20 respectively with activation codes NAV75 and NAV100
150MB is what you get at a price of C$30 and that can be easily activated by activation code NAV150
Pay an amount of C$50 and get 300MB with activation code NAV309
700MB is what you get when you pay C$ 110 and can be activated by code NAV700
Pay C$ 250 and get 1.5GB data and the activation code required is GB
To get 2.5GB data you need to pay C$ 509 and activation code required is GB2
Corel data packages
You get a data of 509MB and the price you pay is the US $1 and activation code needed is navega512
For 1GB 2 GB and 5GB data you need to pay US$2, US$3.5 and US$8 respectively and activation codes are navega1, navega2, navega5
For 8GB and 10 GB data the amount that you are supposed to pay are the US $10 and the US $11.50 respectively and activation codes are navega8 & navega10
There is also an unlimited data plan for the US $20 and the activation code needs are ojon588.
However, the number of internet users is rising day by day, since technology is growing up in Nicaragua. It is expected that the number of users can grow more rapidly than ever in the future.
Claro Data Packages
Validity
Data
Price
1 day
100 MB
C$ 20
2 days
150 MB
C$ 30
3 days
300 MB
C$ 50
5 days
500 MB
C$ 80
7 days
750 MB
C$ 110
1 GB
C$ 130
15 days
1.5 GB
C$ 230
Movistar (soon: Tigo) Data Packages
Validity
Data
Price
Extras
Activation
1 day
75 MB
C$ 15
WA
NAV75
100 MB
C$ 20
WA
NAV100
2 days
150 MB
C$ 30
WA
NAV150
4 days
300 MB
C$ 50
WA, FB, SC
NAV300
7 days
700 MB
C$ 110
WA, FB, SC
NAV700
15 days
1.5 GB
C$ 250
WA, FB, SC
GB
30 days
2.5 GB
C$ 500
WA, FB, SC
GB2
CooTel Data Packages
Data
Time
Price
Activation
512 MB
7 days
US$ 1
navega512
1 GB
30 days
US$ 2
navega1
2 GB
US$ 3.50
navega2
5 GB
US$ 8
navega5
8 GB
US$ 10
navega8
10 GB
US$ 11.50
navega10
15 GB
US$ 14
navega15
unlimited
US$ 20
ojon588