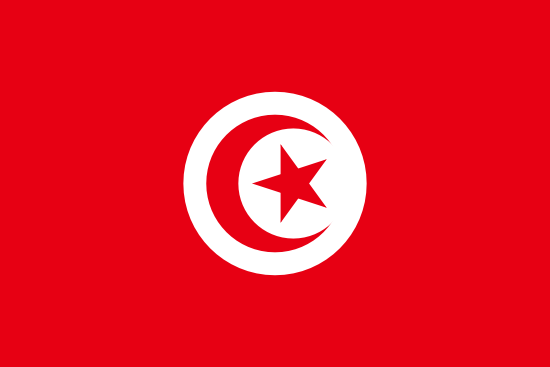 How To Buy A SIM Card In Tunisia
Research Telecom Providers:

Identify the telecom providers in Tunisia. As of my last update, some of the major providers include Tunisie Telecom, Ooredoo, and Orange Tunisia.

Choose a Telecom Provider:

Research the services and coverage offered by different providers and choose the one that best suits your needs.

Visit a Local Store or Kiosk:

Telecom providers usually have dedicated stores, kiosks, or authorized resellers where you can purchase SIM cards. Visit one of these locations.

Provide Identification:

In compliance with local regulations, you will likely need to provide identification to purchase a SIM card. Have a valid ID with you, such as a passport.

Select a Plan:

Choose the type of plan that meets your requirements. Telecom providers typically offer a variety of prepaid and postpaid plans with different data, talk, and text allowances.

Complete the Registration Process:

Fill out any required forms or complete the registration process. This may include providing your personal details and the identification information.

Receive and Insert the SIM Card:

Once you've completed the purchase and registration, you'll receive the SIM card. Insert it into your mobile device following the instructions provided by the telecom provider.

Activate the SIM Card:

Your SIM card may activate automatically, or you may need to follow activation instructions provided by the telecom provider. This could involve making a call or sending a specific SMS.

Top-Up Your Account:

If you've purchased a prepaid SIM card, you'll need to top up your account with credit to use services. Top-up options include purchasing recharge cards, using mobile apps, or online platforms provided by the telecom operator.

Check Your Balance and Services:

Confirm that your SIM card is active and check your balance. Telecom providers often provide codes to check your balance, data usage, and other details.
Ooredoo (formerly Tunisiana) Data Packages
Validity
Volume
Price
Extras
1 day
125 MB
0.5 DT
1 day
250 MB
1 DT
2 days
500 MB
2 DT
7 days
1 GB
4 DT
30 days
2.25 GB
10 DT
30 days
5 GB
20 DT
30 days
7 GB
30 DT
30 dom. mins
30 days
10 GB
45 DT
120 dom. mins
60 days
12.5 GB
55 DT
150 dom. mins
30 days
25 GB
25 DT*
30 days
55 GB
50 DT*
Tunisie Télécom Data Packages
| Validity | Data | Price | Activation |
| --- | --- | --- | --- |
| 2 hours | 50 MB | 0.2 DT | *140*7# |
| until midnight | 100 MB | 0.4 DT | *140*6# |
| 24 hours | 200 MB | 0.8 DT | *140*1# |
| 48 hours | 400 MB | 1.6 DT | *140*4# |
| 7 days | 800 MB | 3.2 DT | *140*2# |
| 30 days | 2.25 GB | 10 DT | *140*5# |
| 30 days | 25 GB | 20 DT* | *140*3# |
Lycamobile Tunesie Data Packages
| Validity | Data | Price | Activation |
| --- | --- | --- | --- |
| 1 day | 200 MB | 0.8 DT | *139*1001# |
| 7 days | 800 MB | 3.2 DT | *139*1002# |
| 30 days | 1 GB | 5 DT | *139*1015# |
| 30 days | 2.5 GB | 10 DT | *139*1010# |
| 30 days | 5 GB | 20 DT | *139*1025# |
References:
https://abrokenbackpack.com/tunisia-sim-cards/
https://maya.net/esim/tunisia