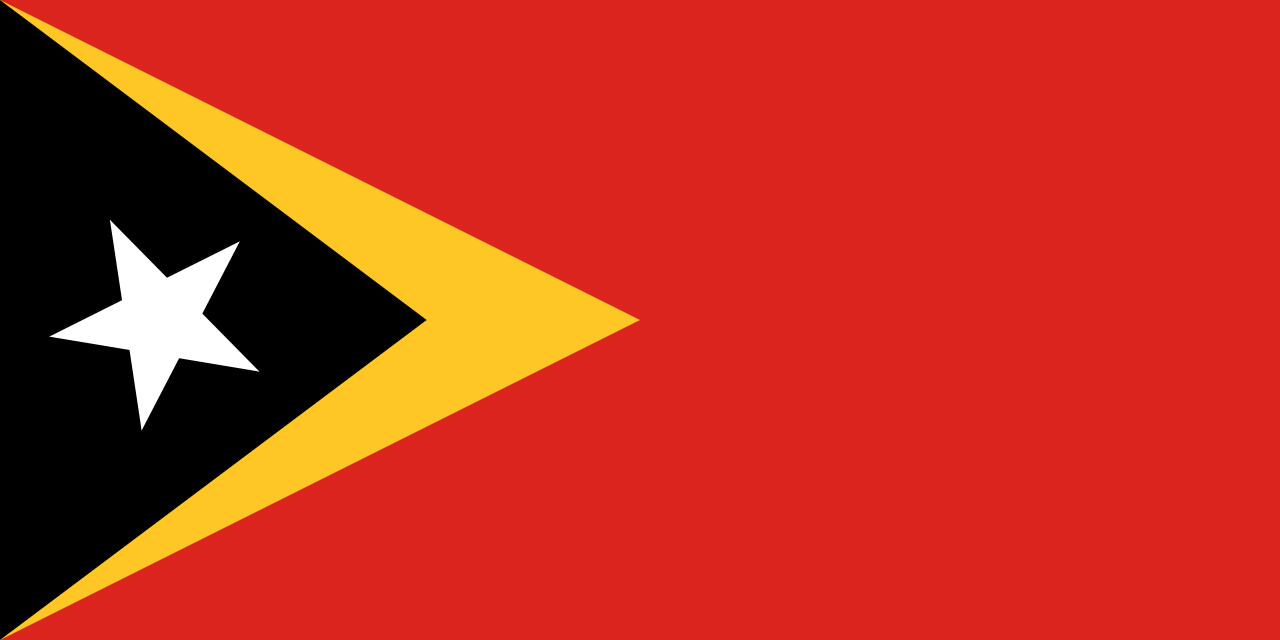 The Country Overview
The Republic of Timor-Leste is a small country in Southeast Asia and it is one of the youngest nations on earth. The country's history starts with colonization by Portugal and Indonesia, which led to decolonization in 1975. After being invaded by Indonesia twice, they declared their independence from their colonial power in 2002. In 2007, East Timor became an independent nation after a four-year UN administered transition period.
Timor-Leste has been at peace since 1999 when the civil war ended with Fretilin forces capturing most of the territory from anti-independence militias backed by Indonesian troops. A military coup d'état was attempted in 2006 but failed due to a lack of support from the public or army units stationed outside Dili.
The country has been developing rapidly since independence in 2002, although human rights violations have marred this progress. Twenty percent of the population still lives below the poverty line while only 1% of children are enrolled in secondary education. However, the government has attempted to address these issues by prioritizing their improvement through rapid development projects and increased budgets for social services like education and healthcare.
Internet Packages:
Fast internet packages (3G or 4G)
Membership Format by SMS to 8302 ("R" for automatic renewal)

Packages prices (USD)
Total Limited Plafond
Offer (*) included in the Plafond
Offer Time (*) for Unlimited Plafond
Validity
Daily package
1. TT01
2. TT025R
3. TT05R
1. $0.10
2. $0.25
3. $0.50
1. 150 Mib
2. 150 Mib
3. 400 Mib
1. 75 Mib
2. None
3. 100 Mib
1. None
2. None
3. 03:00 – 07:00
1.12hours
2. 1 day
3. 1 day
Weekly package
1. S02R
2. TT1R
3. TT3R
1. $0.20
2. $1
3. $3
1. 85 Mib 2. 450 Mib
3. 1,5 Gib
1. 35 Mib
2.150 Mib
3. 0,5 Gib
1. none
2. none
3. 03:00 – 07:00

1. 7days
2. 7days
3. 7days
15 days package
1. S05R
2.S1R
3. TT5R

1. $0.50
2. $1
3. $5

1. 200 Mib
2. 415 Mib
3. 2,5 Gib
1. None
2. None
3. 0,3 Gib

1. None
2. None
3. 03:00 – 07:00

1. 15days
2. 15days
3. 15days




Monthly package

1. S2R
2. TT15R
3. TT30R
4. TT40R
5. TT60R


1. $2
2. $15
3. $30
4. $40
5. $60
1. 900 Mib
2. 8 Gib
3. 18 Gib
4. 27 Gib
5. 45 Gib
1. 400 Mib
2. 0,5 Gib
3. 2 Gib
4. 5,5 Gib
5. 12,5 Gib
1. None
2. 03:00 – 07:00
3. 00:00 – 08:00
4. 00:00 – 08:00
5. 00:00 – 08:00
1. 30days
2. 30days
3. 30days
4. 30days
5. 30days
60 days package

1. TT10R
2. TT20R
3. TT50R
4. TT100R
1. $10
2. $20
3. $50
4. $100
1. 5 Gib
2. 11 Gib
3. 30 Gib
4. 70 Gib
1. 1 Gib
2. 2,5 Gib
3. 7,5 Gib
4. 22,5 Gib
1. None
2. 03:00 – 07:00
3. 03:00 – 07:00
4. 00:00 – 08:00

1. 60days
2. 60days
3. 60days
4. 60days
Timor Telecom (TT) Data Packages
Packs
Price
Plafond + Bonus 100%
Validity
TT01
$0.10
30 MB + 30 MB
12 Hours
TT025
$0.25
70 MB + 70 MB
1 day
TT05
$0.50
150 MB + 150 MB
1 day
TT1
$1
200 MB + 200 MB
7 days
TT3
$3
800 MB + 800 MB
7

days

TT5
$5
1,1 GB + 1,1 GB
15

days

TT10
$10
2,75 GB + 2,75 GB
15

days

TT15
$15
4 GB + 4 GB
30

days

TT30
$30
8,5 GB + 8,5 GB
30

days

TT40
$40
12,5 GB + 12,5 GB
30

days

TT60
$60
20 GB + 20 GB
30

days

TT100
$100
35 GB + 35 GB
30

days
List of Internet Companies in Timor-Leste
Timor Telecom
Telkomcel Dili
Telsur Timor Leste
PT Kominfo NTT
PT Telekomunikasi Indonesia, Tbk
PT Indosat Ooredoo (Indonesia)